Back by popular demand. First things first: The pup/wolf/child is doing great! He can be seen below sporting his squirrel face:
And to the right you can see him post-criminal activity.
Now for the good stuff. This weekend marks the debut of Ocean State AC over the cross country. Myself and Jordan will be battling it out with some of the best runners in the northeast at the mayors cup cross country in Franklin Park, MA. Training has been going well since my last outing, a solid 14:30 5k on the roads in the middle of September, so hopefully it should go well. Cross country is back ! Time to celebrate.
Other than the whole running side of things, my life has been work, class and a growing obsession with the new show "Westworld". As is the case with a new show in my, it's time to weigh up the importance of human interaction with the desire to immerse myself completely in this universe. I'll probably choose the latter.  
Kudos to Arsenal for the big win yesterday too. 6-0 over Bulgarian superpower Ludogorets. 7/9 points in the champions league group stage. Second in the Premier League, level on points with City. Really looking forward to the bitter decline that should take place around February or March.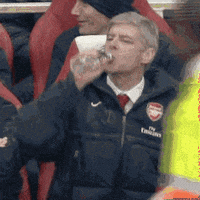 This was just a brief check-in. I'll touch base more in a couple of weeks. Until next time, peace !
Shane